New Product Line! 100% Organic Cotton
Here at Stùc one of the things we take very importantly is customer feedback. We love getting feedback and seeing how we can make our products better.
Two of the main bits of feedback we received over our previous clothing line were switching to an organic cotton and providing some brighter colours. We'd love to announce that our latest product line has done just that!
Let's focus on the organic cotton for starters. We're ecstatic to announce that we have modified our supply chain and the three new designs we will have available from the 14th of December are:
100% organic cotton
Manufactured in carbon neutral facilities
Low water footprint - The cotton is grown in areas of the world where 95% of the water required comes from rainwater.
Transported only using land-shipping to reduce carbon footprint
Produced using ethical manufacturing practices falling under the Fair Wear Foundation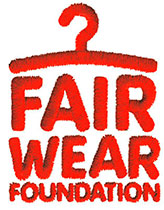 Now onto the exciting new colours. We've opted for some bright colours in this line so be warned! We have three new colours available, Burgundy, Mustard Yellow and Light Blue. Noting of course that the existing products in the Dark Green, Grey and Navy are still available if you're after something a little more muted.
One of our exciting new designs is the Stùc branded shirt in Burgundy. It features a lovely 'secret' island ridge across the chest which flows into the logo design. If you think you recognise the ridge, message us and we'll provide you with free shipping!